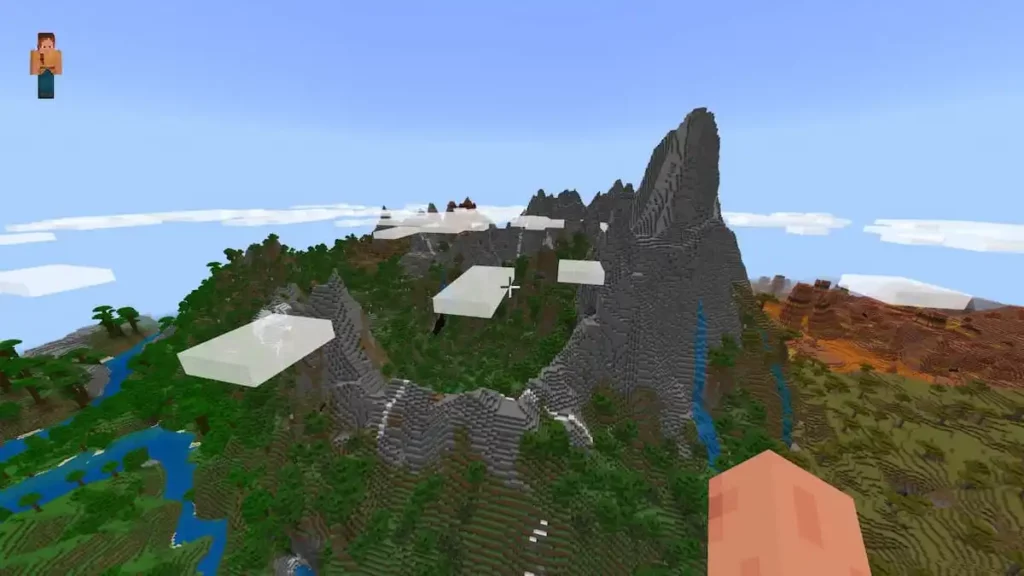 Find the 15 best Minecraft 1.19.4 seeds for February 2023 below, and get ready for a month of nonstop adventure and discovery!
Ancient City Underground
Map seed: 4189766944005904899
On this seed, you can explore a vast Ancient underground city right next to your spawn point.
A Shipwreck Island Challenge
Map seed: -9142863513851137753
If you want a survival challenge, this seed is for you. It will spawn you on a small island with no resources and only a shipwreck nearby.
A Shipwreck Next to a Temple
Map seed: 3546842701776989958
This seed will spawn you near a mangrove forest with a variety of interesting places to explore. It includes a shipwreck, a temple, and an outpost filled with dangerous Pillagers for you to fight.
Bamboo Jungle with Many Treasures
Map seed: -4813269715648826820
There are a lot of crevices and canyons to explore, and you'll find plenty of loot not far from where you spawn.
Cave City
Map seed: -5637819126612005969
This is an excellent seed for dungeon-crawling RPG adventures because it has a large cave system filled with enemies, loot, and interesting places to explore.
Desert Survival Map
Map seed: -8631174543717435159
This seed will place you in a harsh desert environment with few resources. There are numerous lakes nearby, and underground waters can cause flooding.
Dormant Volcano
Map seed: 8558586801590466399
This simple but amazing seed will spawn you near a massive dormant volcano! There is also an Ancient City to discover beneath the mountain range.
Hollow Mountain
Map seed: 8486672581758651406
Near the spawn point, there is a big mountain that has been hollowed out and is full of beautiful caves, mineshafts, stalactites, and other resources that can be used.
Lush Underground Cave Network
Map seed: 6002410844389446864
This seed contains an incredible biome diversity within a vast cave system that spans the map's X-axis. The caves and mine shafts are covered in lichen and dripleaf, providing true eye candy.
Mansion in the Mountains
Map seed: 167826389359076639
You will spawn on the roof of a large mansion surrounded by an ice-capped mountain range. There will be a watch tower nearby, as well as a deep cave to explore.
Mesa Badlands
Map seed: 624411614
This seed will spawn you on top of a massive mesa that rises from the sea. The mesa is hollow on the inside, with numerous caves to explore and spiders to battle.
Monolith
Map seed: 416469024
You will be split between a huge mangrove forest and a desolate savannah. In the middle of these two places, near a small island, is a natural monolith.
Mushroom Island
Map seed: 7749012223532925400
The island is southwest of the island where you spawn, so you'll have to travel a little to get there. Feel free to stop and look at the numerous underwater structures and temples along the way.
Village and Outpost
Map seed: 1976821797309326280
This fantastic seed includes a village near the spawn point as well as an outpost in an area rich in crevices and hidden places to explore.
Village in a Mountain Ring
Map seed: 708078811584129504
It's not easy to come across snow-capped mountain rings in Minecraft, but this one comes with a village as an added bonus.
That concludes our list of the best 15 Minecraft 1.19.4 seeds you should try in February 2023.