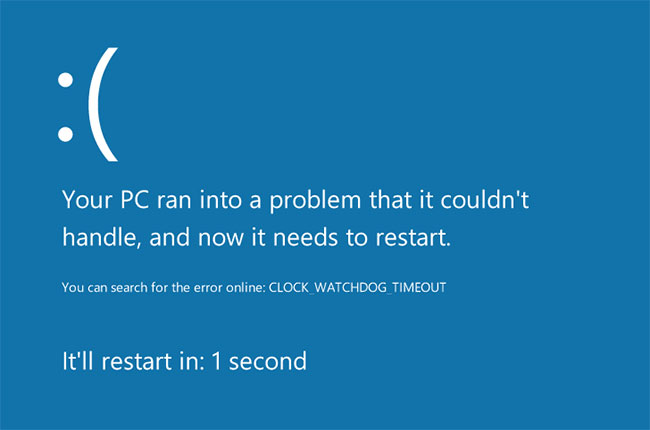 The error Clock Watchdog Timeout is a blue screen of death that Microsoft Windows users may encounter. There are several potential causes and solutions for this rare problem.
The Cause of Clock Watchdog Timeout error : 
Misinformation between threads in a multi-core processor
Overclock computer hardware
RAM incompatible
Outdated firmware
Hardware is faulty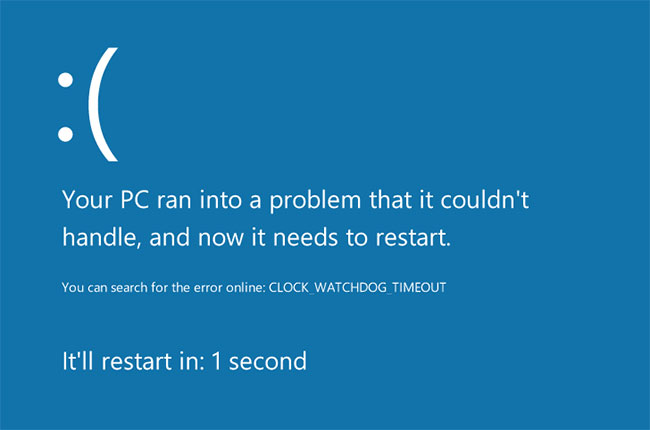 The Clock Watchdog Timeout errors can occur before or after startup. If you can't log in to Windows, try restarting your computer in Safe Mode to fix the problem. If Windows does not start in Safe Mode, you may need to repair Windows from the Advanced Startup Options menu.
How to fix Clock Watchdog Timeout error :
Try the ways below to fix the error
1. Use the Windows Memory Diagnostic tool. The Windows Memory Diagnostic utility is included with Windows 10. Open the program and choose to restart the computer. Windows will check for any errors and automatically resolve them.
2. Use System Restore. If you previously created a restore point for your PC, use Windows System Restore to return to the state of the computer before you started experiencing the problem.
3. Uninstall overclocking.
4. Update Windows. Check and install Windows updates to make sure you have the latest fixes for your operating system.
5. Rollback a recently updated device driver
6. Disconnect new hardware
7. Remove recently installed software. If you start seeing errors right after installing a new program, try uninstalling it.
8. Delete the recent updates. Check the system update history and delete any updates that have been installed during the time the error occurred.
9. Remove anti-virus software
10. Update the SSD firmware. If you have a drive (SSD), download and install the latest firmware update from the manufacturer's website.
11. Clean or replace old hardware components.
12. Remove all external hard drives and reinstall Windows 10. External hardware may cause conflicts during the installation, so if you recently upgraded your operating system, reinstall Windows 10 after unplugging all devices.
13 .Reset and Update the BIOS
14. Troubleshoot in Clean Boot state