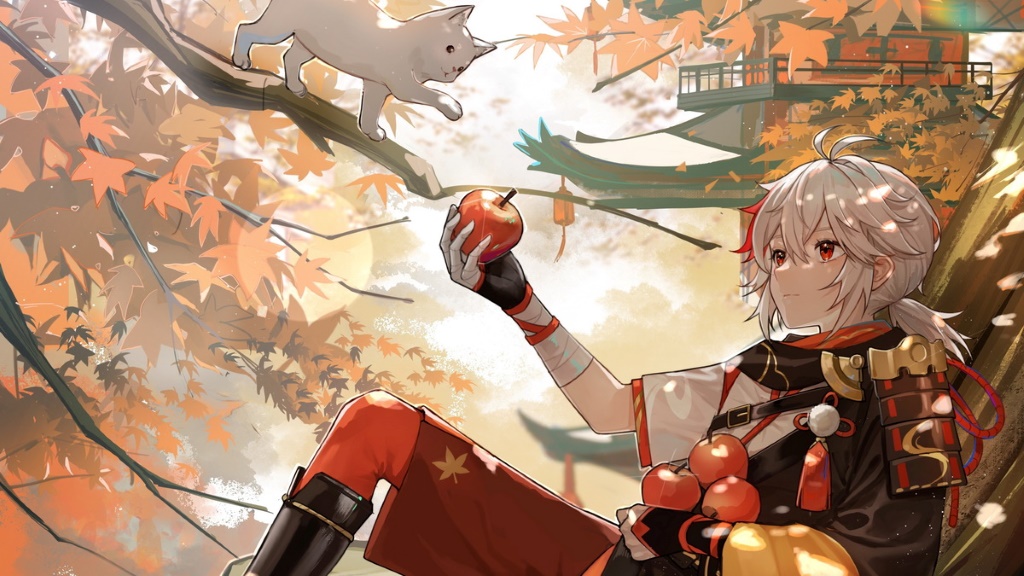 A recent chart for Genshin Impact has unveiled the first-week revenue numbers for the ongoing double banner featuring Alhaitham and Kaedehara Kazuha. Alongside them, the banner also includes popular four-star characters Yaoyao, Xiangling, and Heizou.
Genshin Impact Double Banner Featuring Kazuha and Alhaitham Shows Promising First-Week Revenue
GenshinLab, a well-known site for tracking Genshin Impact's revenue, has provided insights into the first-week sales figures for the double banner featuring Kazuha and Alhaitham. According to the chart, the two characters currently rank 19th in terms of first-week revenue, which is a decent accomplishment compared to the first banner cycle featuring Yoimiya and Yae Miko.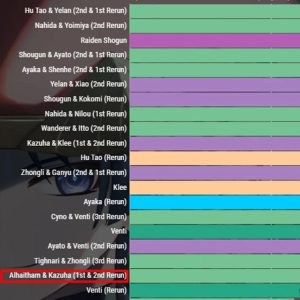 It's important to note that the chart data only represents revenue from iOS devices on the Chinese server, and the actual numbers are likely much higher. While the chart doesn't provide separate sales data for Kazuha and Alhaitham, it is reasonable to assume that the five-star Anemo user contributed significantly to the banner's revenue.
This assumption is supported by the fact that Alhaitham's re-run sales have surpassed the revenue generated during his initial release in update 3.4. Kazuha is widely regarded as one of the most powerful five-star characters in Genshin Impact, consistently ranking high in the game's Spiral Abyss usage rate charts.
Although Alhaitham may not be considered the strongest DPS character in the game, he can still deliver impressive damage output, particularly when teamed up with the right composition. Interestingly, Genshin Impact's revenue numbers have been relatively low in recent months, despite the previous update 3.4 featuring Yelan and Hu Tao breaking the game's revenue record.
Kazuha possesses the ability to control crowds of enemies, reduce their resistance, and provide a substantial damage buff to his teammates. Additionally, being an Anemo user grants him versatility, making him a valuable addition to almost any team composition in Genshin Impact.
As Genshin Impact continues to evolve and introduce new characters and updates, it will be fascinating to observe how these revenue trends develop and how future banners and characters contribute to the game's overall success.
Related: