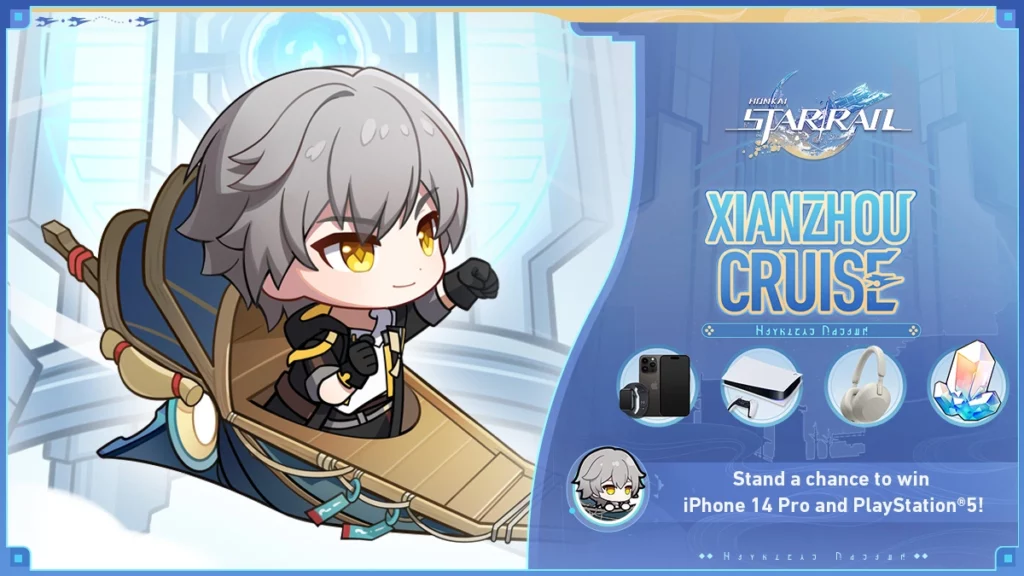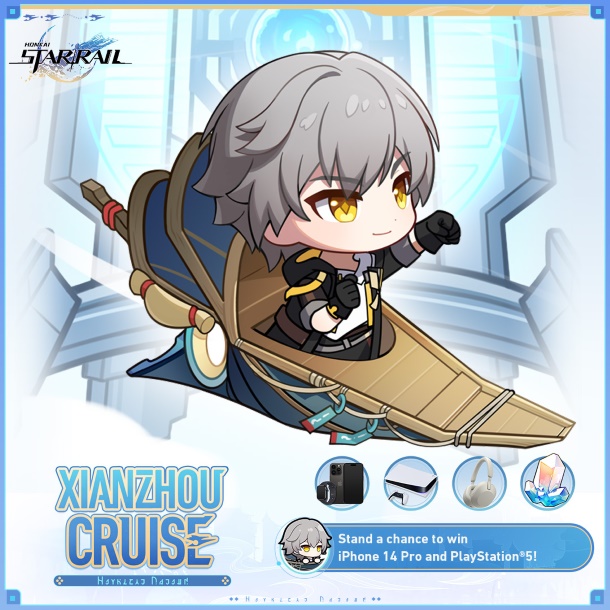 HoYoverse's popular game Honkai Star Rail has introduced an exciting new web event called the Xianzhou Cruise, offering players the chance to earn free Stellar Jade, a PS5, iPhone 14 Pro, and other in-game rewards. Here's a guide on how to participate.
Honkai Star Rail Xianzhou Cruise Web Event – Duration
The Xianzhou Cruise web event commenced on July 14, 2023, and will run until July 31, 2023. With this ample time window, players have plenty of chances to dive into the action and earn exciting prizes.
Xianzhou Cruise Web Event – Rules
In the Xianzhou Cruise web event, players pilot a starskiff in an exhilarating flying mini-game, striving to reach global flying distance milestones. Hitting these milestones unlocks various lucky draw pools for all the Trailblazers (players). To participate, you can access the event via the official web page on your PC or opt for a more mobile-friendly experience using touch controls.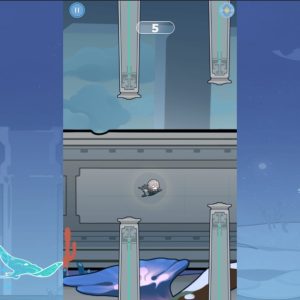 To maximize your rewards, complete missions to earn Exploration Tickets. These tickets can then be used to participate in the lottery draw for unlocked reward pools during the Reward Exploration period. The winners of event rewards will be randomly chosen from Trailblazers who have utilized their Exploration Tickets. Each ticket presents one chance to win a prize.
After the event concludes, Honkai Star Rail will announce the Exploration Results on its official social media accounts.
How to Participate in the Xianzhou Cruise Web Event?
Participating in the Honkai Star Rail event is a breeze! Just follow these simple steps:
Visit HoYoverse's official event page.
Log in to your HoYoverse account.
Engage in the Xianzhou Cruise web event minigame.
Complete the Missions available in the Missions tab.
Claim tickets and use them on the prize or prizes you desire to win.
Xianzhou Cruise Web Event Rewards
The Xianzhou Cruise web event boasts a wide array of enticing rewards, including:
Commemorative Avatar Frame – Xianzhou Cruise
x60 Stellar Jade
Honkai: Star Rail mouse pad (random design)
Sony WH-1000XM5 headphones
PlayStation 5 Console
iPhone 14 Pro 256G + Apple Watch Series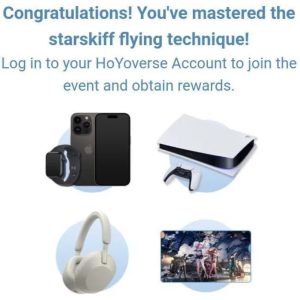 Winners will need to visit the HoYoLAB website and provide their delivery address under "Manage Delivery Addresses" on the "Information Management" page before July 31, 2023, 12:00 (UTC+8). If the information is not submitted by that deadline, any won prizes will be considered forfeit.
In conclusion, the Honkai Star Rail Xianzhou Cruise web event promises an unforgettable journey filled with rewards and excitement. Don't miss this opportunity to partake in an epic adventure and earn amazing in-game and real-world prizes.4
Related: