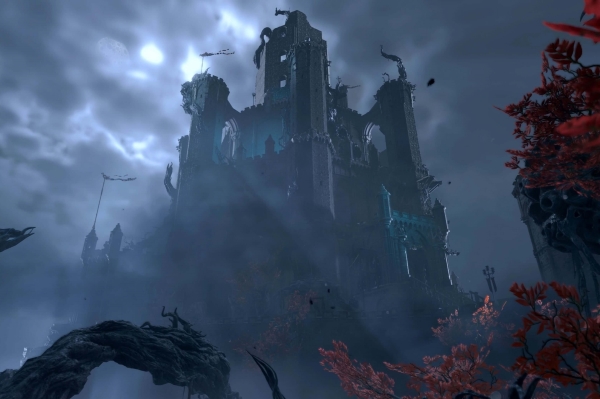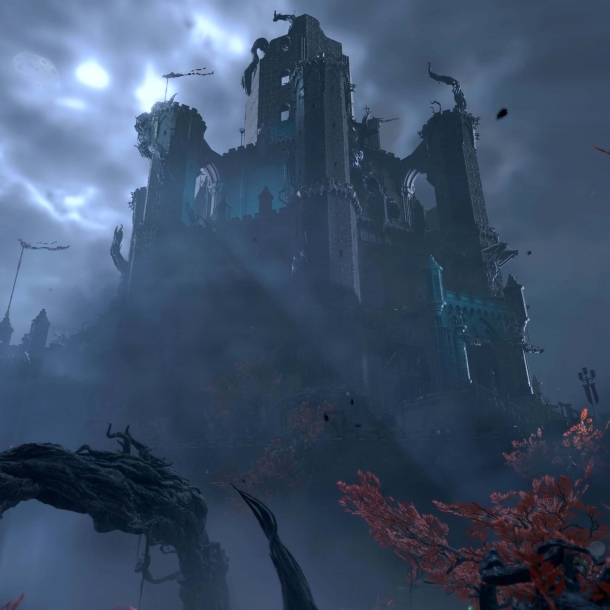 If you're struggling to solve the tricky plaques puzzle in Baldur's Gate 3 that guards the secrets of the Sharran Sanctuary, then this guide is for you – read on for the solution.
Baldur's Gate 3 Guide: How to Solve the Shar Statue Plaques Puzzle
The Sharran Sanctuary is located north of Moonrise Towers in the Shadow-Cursed Lands. It is hidden behind a corrupted statue that requires solving a plaque puzzle to gain entry.
As you explore, you'll notice a shattered statue near the town square. Passing a perception check reveals a plaque with some faded writing. This is a puzzle, but don't worry – the solution is within your reach.
The puzzle lies in front of the corrupted statue, decorated with three plaques. Each plaque has a mix of letters that holds the secret to opening the sanctuary. You'll also need to succeed in an Intuition skill check at each plaque.
Follow these simple steps to solve the puzzle:
North Plaque:  "OUR – LMISTRWHEN – NITHORM"
West Plaque:  "ADY – OESS – OFGHT – FSHAL"
East Plaque: "F – LOSS – PAINALLSL – RISE"
Press the plaques in the order above, and the door at the back of the statue will open. It's that easy – no need to decode anything!
After pressing the plaques correctly, a door will open granting you access to the Sharran Sanctuary. Inside, you can pass skill checks to gain valuable boosts. This is Shar's gift to you!
By following these steps, you can easily bypass the plaque puzzle and enter the Sharran Sanctuary to further your adventure in Baldur's Gate 3!
About Baldur's Gate 3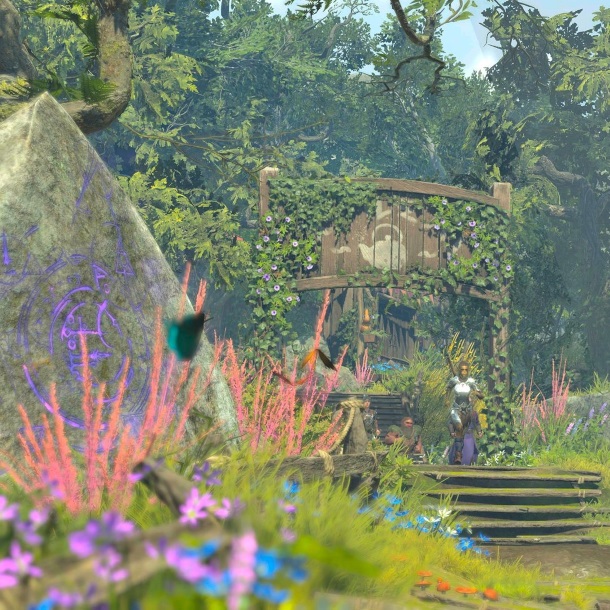 The highly anticipated Baldur's Gate 3 is the latest entry in the classic Baldur's Gate role-playing game series from developer Larian Studios. Using Dungeons & Dragons rules as its foundation, Baldur's Gate 3 spent time in early access before its full release on PC on August 3, 2023. The game will also launch on macOS and PlayStation 5 on September 6, 2023, with an Xbox Series X/S port planned for an unannounced future date. Since launching, Baldur's Gate 3 has received widespread critical acclaim, continuing the legacy of the Baldur's Gate franchise.
Related: